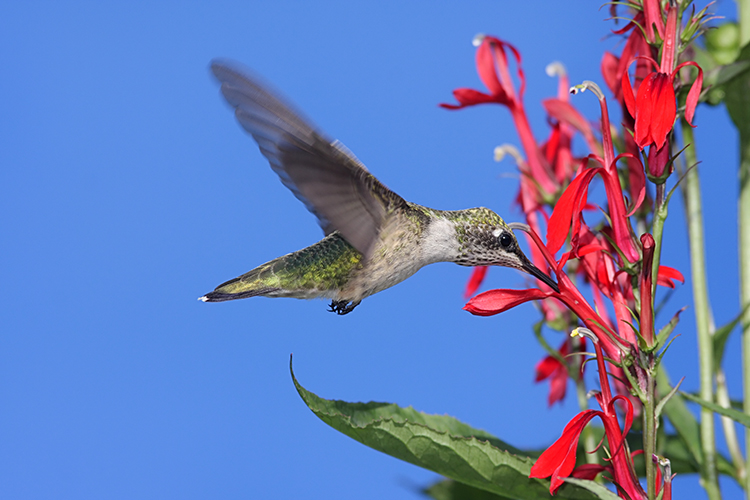 Creating a healthy local ecosystem in our own backyards
There have been myriad reports over the past few months from backyard birders about the decrease in visitors to their feeders. If you've noticed this too, you'll be pleased to know there are things we can each do to radically reverse the decline of small wildlife in our yards.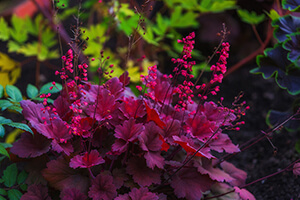 It's all well and good to provide seed and suet for birds, but the solution to population decline requires us to look a little closer. Instead of thinking short-term, say season by season, let's look at it from a yearly perspective, or even longer.
What we choose to plant directly affects the quantity and activity of small and large living organisms in our yards. If our only priority is a yard that looks pretty, we may be missing opportunities to positively impact the local ecosystem.
We should also consider biodiversity – choosing a variety of species that co-exist nicely. If we also opt for plants and trees that require minimal resources for survival, then we can move toward a landscape that not only looks good, but is low-maintenance and welcomes beneficial interdependent activity above and below ground.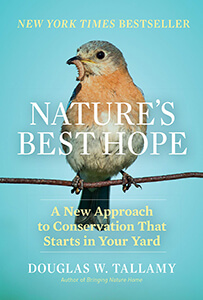 Wildlife Ecologist Doug Tallamy, author of "Nature's Best Hope: A new approach to conservation that starts in your yard" offers strong arguments and simple tips for being a backyard conservationist. Here are a handful of his suggestions:
Reduce the amount of lawn in your yard to that which you require for walking and playing. Fill this area instead with more productive "host" plants.
Over thousands of years, native fauna has developed defences and tolerances (and thus, preferences) for consuming native flora (plants with which it has co-evolved), so naturally if we replace these native food sources with non-native alternatives, local wildlife will either have to go elsewhere for food or perish.
If not kept in check, unproductive, foreign cultivars can become invasive species, choking out native plant life beyond our back yards.
We currently have 3 billion fewer birds than we did 50 years ago. Globalization and hybridization have replaced native garden options with more "exotic" options that might be fashionable, but don't contribute to the local ecosystem.
A great deal of the animals in any ecosystem don't eat plants, but eat something that eats something that eats plants, so ensuring the right plants are available as a food source for caterpillars and insects is a very big deal to our entire ecosystem.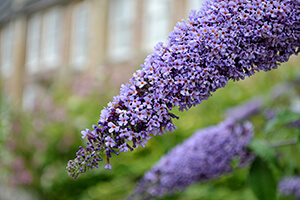 The good news is this isn't an all-or-nothing proposition. You don't have to swap out all of the plant life in your garden and risk disrupting your current modern or tropical motif, for example. Plants that are native to Ontario come in a wide range of shapes, sizes, and colours, so you're sure to find a few cultivars that appeal to you.
And adding just a few native plants and trees will produce favourable results. Visit our June 2019 post on Choosing Native Ontario Plants for Your Garden or head over to our Native Ontario Plants Pinterest Board for some inspiration.
As always, if you need assistance choosing the right native plants and trees for your yard, or you just want to get started on a landscaping project, contact us.