Understanding Hardiness Zones
This time of year can cause trepidation in novice and non-gardeners. Will that beautiful flowering potted plant make it through the winter? Will that cute ornamental tree that I planted in the back flowerbed see next spring?
Well, there's a resource that farmers, landscapers and green thumbs know of which outlines what plants will survive in different regions. The Hardiness Zone Map (below) is a colour-coded and alphanumerically-labelled infographic that represents growing zones and their respective average temperatures.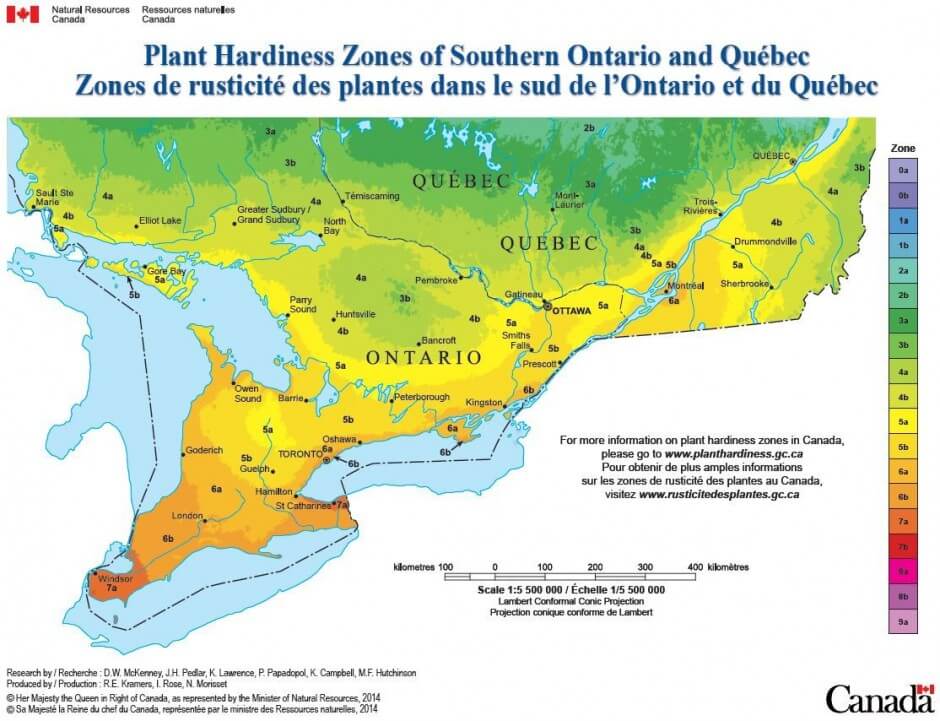 Originally created in the 1960s by Agriculture Canada, today's hardiness zone maps are updated in Canada by the Ministry of Natural Resources (MNR). And while the current map will serve you well when choosing and protecting your plants, it is subject to change and does have a few limitations.
Not surprisingly, climate change has a direct impact on hardiness zones. The maps below demonstrate a shift from the early 1960s (first map) to about 2010 (second map). This was one of the subtlest shifts in Canada. Western provinces saw a more marked change. Out there, the shift was a two-zone transition, and warmer zones were introduced that hadn't before been seen in Canada.
Each numbered zone represents 10 degrees of difference in average annual temperature. Zones are further split into A and B, representing the lower and higher five degrees of the zone, respectively. Stratford, Ontario (see location indicator on map) used to be just inside Zone 5A, but is now in Zone 6A.
So, what does that mean for the Mandevilla (for example) that you bought in the spring and have been enjoying all summer long? A Mandevilla is a tropical plant and is only winter-hardy down to Zone 9. That's an average annual temperature of roughly 30 degrees warmer than we experience here in Southwestern Ontario. So, if you want it to survive the winter, it has to be brought indoors.
Of course, the alternative is to treat a plant like this as an annual and just let it die off in the fall. However, many plants that aren't winter-hardy in our zone will come back year after year if you properly acclimate them and have the space to overwinter them indoors. For the most part, they go dormant in the winter – a kind of hibernation – so require minimal attention.
If you'd prefer not to fuss with overwintering, and just want plants that can handle our winters, just do a little bit of reading when you're selecting plants at the garden centre. Most perennials come with information tags that outline ideal drainage, sun exposure, and approximate dimensions of a fully-grown specimen. In addition, there will most likely be an indication of minimum hardiness zone.
There's such a wide range of native and non-native plants, shrubs, and trees to choose from, you're sure to find some that suit your own personal landscaping style.
If you're looking for ideas and inspiration, check out some of our previous blog posts, like, Choosing native Ontario Plants for Your Garden, Fall Colour – Extending the Enjoyment of Your Gardens, and Drought-Tolerant Landscaping.
And of course, if you'd just prefer to leave your landscaping to the experts, we're happy to help. Simply contact us to get the ball rolling!