A Touch of Dutch Landscaping & Garden Services is proud to be a Living Wage Employer in Perth County. We are always happy to hear from individuals who would like to join the A Touch of Dutch Landscaping team. We are willing to train and are interested in enthusiastic individuals who have demonstrated a strong work ethic and professionalism with past work experience.
General qualifications for all positions listed below
Working knowledge and experience in a wide variety of landscaping tasks including flowerbed maintenance, lawn maintenance, softscape & hardscape installation will be an asset.
Capable of hard physical labor
Must be able to work in a team environment as well as independently
Must be comfortable with mobile platforms
Must have strong communication and interpersonal skills
Must have good time management skills
Must be able to lift minimum 25 kg
Landscape Project Installation applicants with at least 1-2 years of landscape experience are preferred
Additional Information
Must have clean class G license with drivers abstract
Must have clean criminal records check
Please note that we reserve the right to contact only those who will be granted an interview
Email resumes to: accounting@atouchofdutchlandscaping.com or click buttons below each job description to apply online via Indeed.
We offer careers in the following positions:
We are currently seeking a crew member to join our hardscaping team. We are looking for team members interested in career growth and a progressive environment.
The position duties will include installation, maintenance and repair of ponds and water features, patios and pathways (interlocking brick), retaining walls, etc.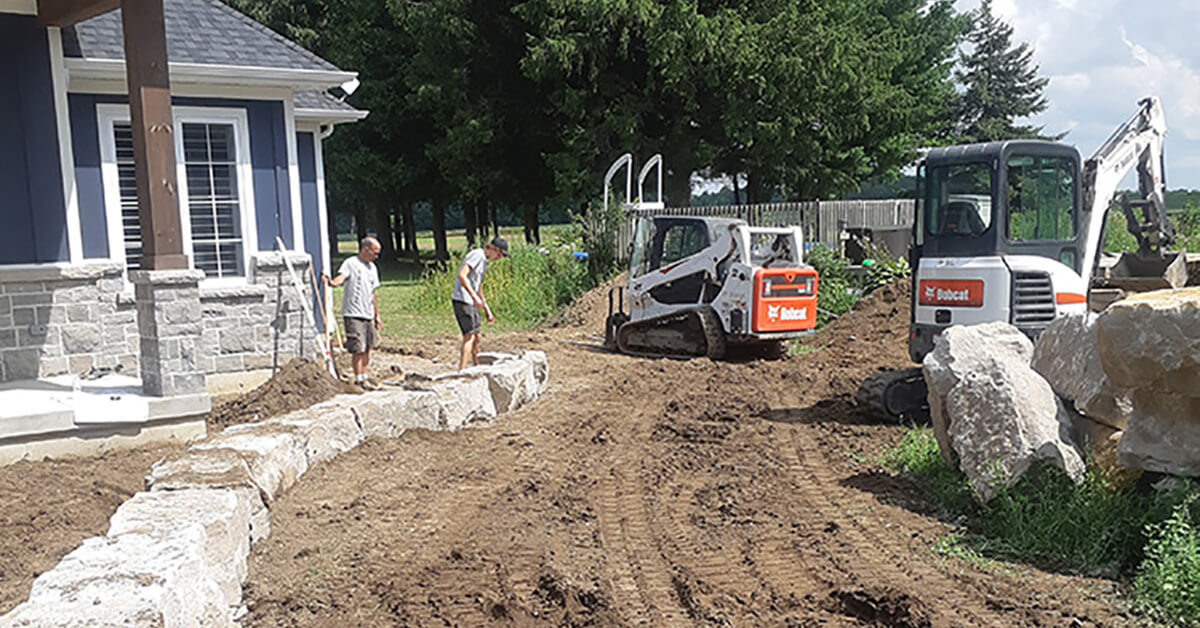 You'd make a great Hardscape Crew Member if…
You like building things, but not the same thing every day. You like physical work and the sense of accomplishment that comes from seeing a project through from beginning to end, and then moving on to a new and different project. You prefer being outdoors from spring to fall, rather than being behind a desk all day, every day.
A successful Crew Member likes working as part of a small crew of great men and women, some veteran and some new. Customers would say you are polite and a great communicator when they have a question. And you know how to clean up after yourself.
You're looking for a career, not just a job. A place to develop and grow, not just bring home a pay cheque. You might like to further your skills and understanding by taking courses paid for by your employer.
People in the community often see you around town, driving from one project to another in a company truck. You like having access to a reliable vehicle while being an ambassador of your employer.
You're looking for a competitive, living wage with the opportunity to earn bonuses. As much as you enjoy your work, you also have a personal life, and appreciate an employer who can be flexible and also values work-life balance. While you may work some Saturdays, you like that weekend work is kept to a minimum.
If this sounds like you and you're interested to learn more, read on. If this sounds like someone you know, please share this opportunity with them.
In addition to the general qualifications listed above, please note the following role-specific skills would be an asset:
ability to read and interpret blue prints
time management skills
use of laser equipment
ability to operate mini-ex/skid steer
A valid, clean driver's license (minimum G2) is required. Travel to and from job sites is typically done in company vehicles. please note that, depending on changes to our region's COVID status, crew members may be required to use their personal vehicles to get to job sites, and will be reimbursed for mileage.
The remuneration will be $18 to $24/hour (commensurate with experience and skill level), with opportunity for bonus. Contract runs from April to November depending on weather. Weekly schedule is Monday to Friday (10-hr shifts) with minimal Saturday work. Expected start date is Spring 2020. We are willing to help sponsor ongoing education efforts and the opportunity for career advancement is strong. We are committed to ensuring an equal opportunity in employment for qualified individuals. We are completely committed as a team to respect for diversity.
Please apply online by selecting the button below. Only those invited for an interview will be contacted.
COVID-19 considerations:
With regards to COVID-19 precautions, we have individual tools and vehicles, mileage reimbursement if own vehicle is used, staggered start times, masks and sanitizer provided. Full COVID-19 policy is available for viewing.
Desired Experience:
Hardscaping: 1 year
Express Interest In or Apply For This Position
There are no Lawn Maintenance positions currently available
Please check back in early 2022.
There are no Flowerbed Maintenance positions currently available
Please check back in early 2022.
There are no Landscape Project Installation positions currently available
Please check back in early 2021.