When renovating your yard sometimes the hardest step is the first one – knowing where to begin. Maybe you have a few ideas in mind but don't know how to bring them together. Or perhaps you have no ideas and need inspiration. Either way, we've assembled a few suggestions to help you gather your thoughts and assemble a plan.
There are quite a few online tools and apps that can help you visualize your newly renovated yard before a shovel breaks ground. Below are a couple of apps we have selected as well as a couple social platforms where you can find inspiration.
Features and Benefits of this platform:
Easy to use – drag-and-drop
Available for Mac and Windows platforms
Printable designs
Notes section
Library of over 1200 plants and objects
Includes ability to design edible gardens
Free trial version + paid version
Paid version includes 3D capabilities
Available online demo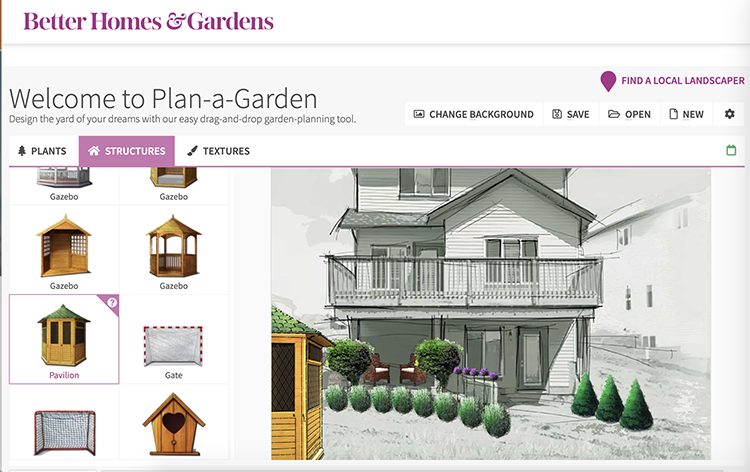 Features and Benefits of this platform:
Choose from generic home styles as the backdrop for your design, or upload a picture(s) of your home/yard.
Select from an extensive range of plants, trees, and shrubs.
See specific plant details to ensure they meet your criteria for inclusion in your design.
Filter search by plant type, size, light exposure, and spoil conditions.
Plants are scaled to reflect actual relative size depending on their placement in your design.
Drag and drop function allows you to easily move elements around your design.
Add architectural elements and patio furniture to complement your softscape elements.
Add hardscaping (walkways, patios, fencing, etc.) and even paint to the design and elements.
Toggle between seasons to see what your design will look like at various times of the year.
In addition, the following visual social media platforms can provide a heap of inspiration when planning landscaping enhancements.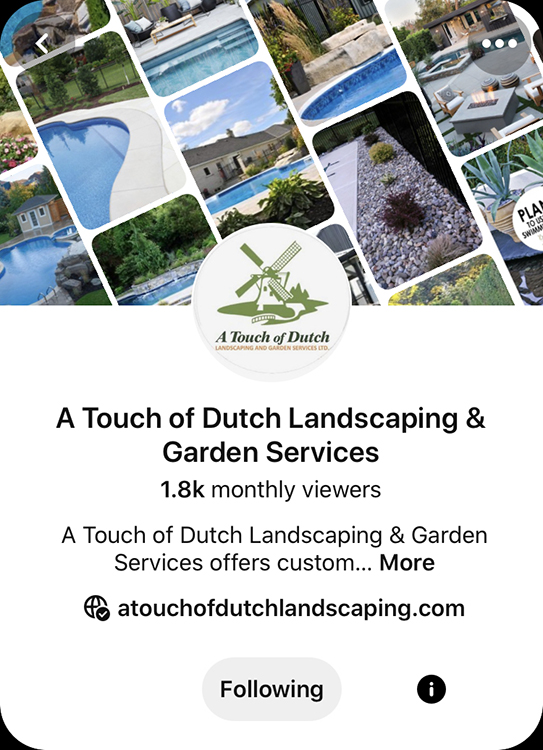 This highly searchable, and widely used platform will provide inspiration from all over the world. So, whether your budget is big or small, and your style is traditional or contemporary, you will find examples from all over the world.
We continue to create thematic pin boards every month. Recently, we've added Pool Area Landscaping, Improve Curb Appeal with Landscaping, Hardscaping Inspiration, and of course, Windmills. One of the features we like most about Pinterest is the ability to create a private pin board exclusively for our client's use, so they can communicate ideas with us.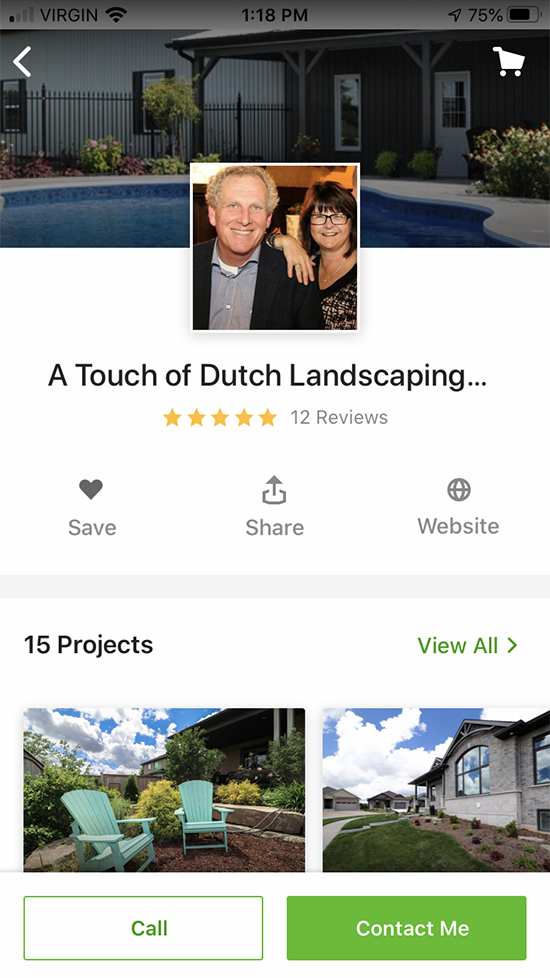 Houzz is an industry-specific platform specifically for businesses in home design, construction, repair, and restoration. On this site, you can find lots of great local inspiration. We share projects and idea books that help our customers better understand our wide range of expertise and completed projects, as well as related details including budget range for each project.
Starting with a plan – general or specific – can help you feel more comfortable when engaging the services of a landscaper. It will provide a solid foundation for discussion about the project and will make the whole process more efficient, ensuring you and your contractor get on the same page quickly. We hope you find these tools useful when you begin a landscaping project. As always, we invite you to contact us to get the ball rolling.
Professional Landscape Designs by
A Touch of Dutch Landscaping