With the current circumstances – stay-at-home orders and a crazy local housing market – many homeowners are opting to invest in their homes. Money that would otherwise be spent on travel, entertainment, consumer goods, etc. is directed instead to home improvement.
Done right, this can potentially increase a home's value. However, the value of your home isn't just about what you can get for it when you sell, but also the enjoyment you get out of it while you live there. So, let's discuss a few ways to enhance both your quality of life and the monetary value of your home.
Curb Appeal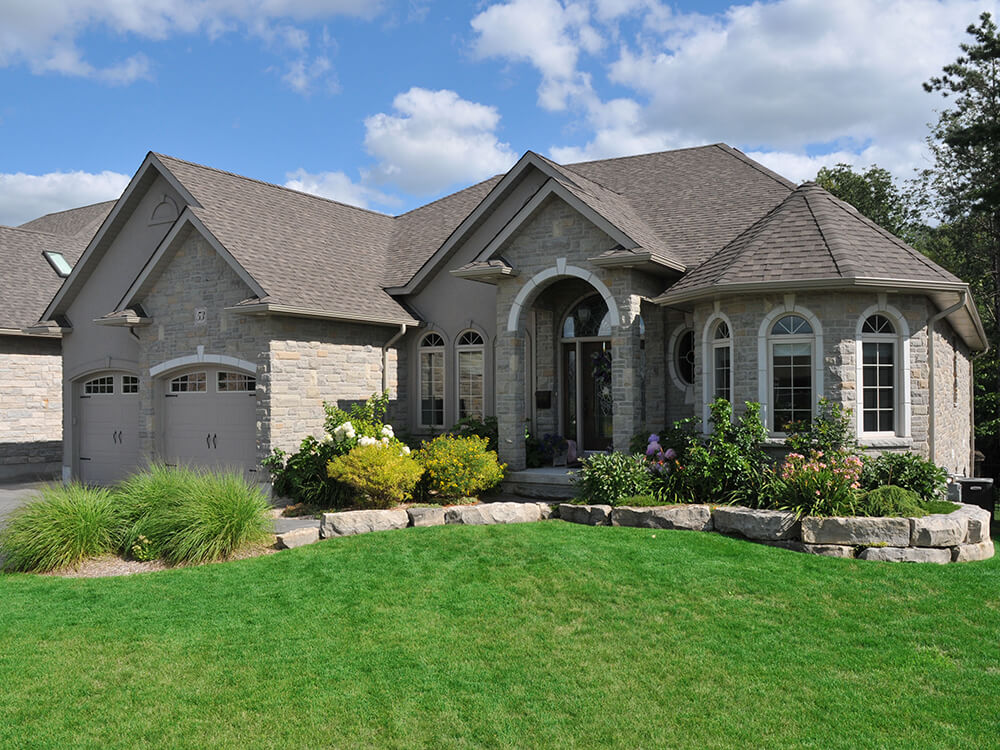 If you search online for ways to increase a home's value, one method that almost invariably tops the list is to increase your home's curb appeal. After all, the front of your home provides the first impression for potential buyers, whether they're passing by or viewing your home online.
Improving curb appeal doesn't have to be complicated. The most important thing to do is keep things tidy by weeding, edging, and mulching your flowerbeds, pruning your trees and shrubs when appropriate, and aerating, fertilizing, and dethatching your lawn.
Minimal Maintenance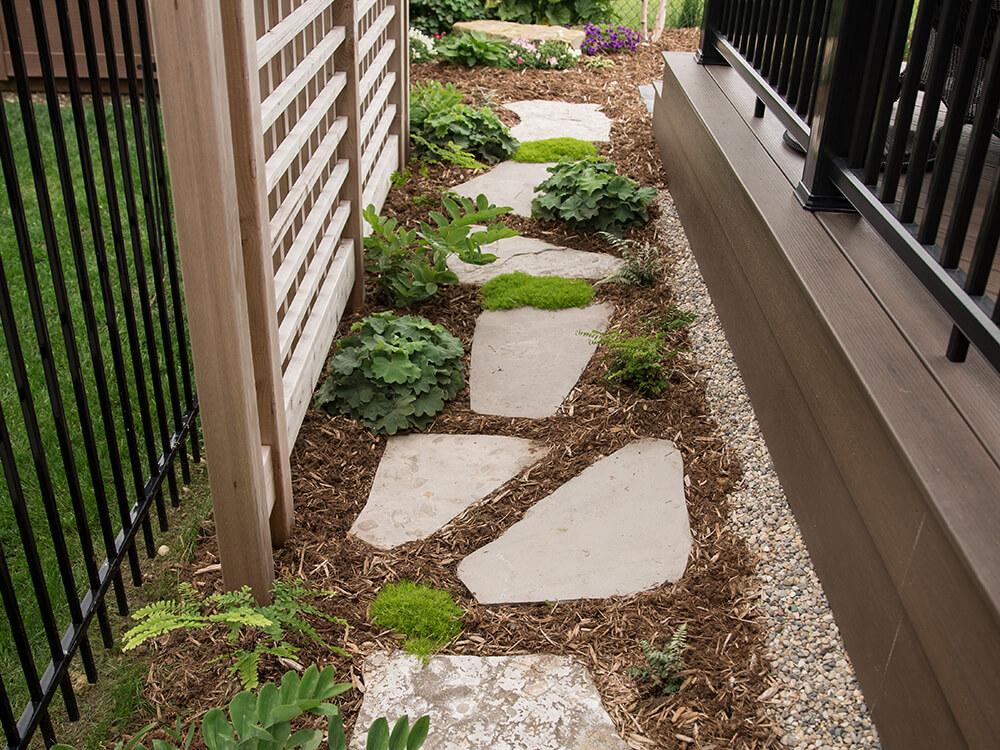 If you're looking to upgrade your home's exterior – front, sides, or back – consider updates that will enhance livability, functionality, and practicality. Not only will this maximize your enjoyment, but when it comes time to sell, potential buyers will be able to see themselves relaxing in, rather than working on, the yard and gardens.
One way to add low-maintenance beauty to your landscape, is to include native varieties among the trees, shrubs and plants you choose. Native Ontario plant species are well-acclimated to our conditions, so require very little extra care over that which Mother Nature provides. Native species also attract native birds and smaller pollinators, which is an added bonus.
Hardscaping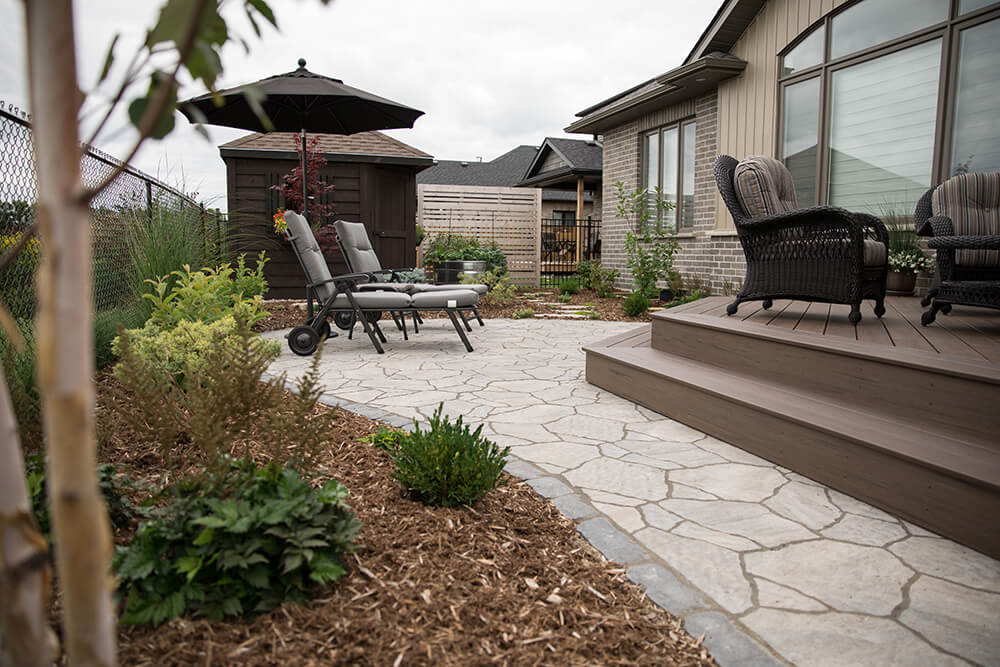 Walkways, patios, and retaining walls are gratifying additions to a home's exterior. In keeping with the theme of minimal maintenance, though – a focus of almost every one of our customers – we recommend being mindful of the materials you use.
Wood decking has historically been inexpensive but does have a limited life span and also can require quite a bit of maintenance to keep it looking good and hazard-free. Poured smooth, brushed, or stamped concrete can make a great patio or walkway, but durability can be an issue and maintenance is required in the form of cleaning and sealing.
For optimal durability and ease of maintenance, precast or natural stone pavers are ideal. The range of colours, textures, and styles is virtually limitless and a stone patio or walkway can be straight/square or round/curvy, so you can be sure to find the right look to complement your home's exterior.
And if you like the look of stone, smaller-sized decorative stone like river rock, lava rock, quartz, peastone, granite, and dolomite can be used in lieu of mulch in flowerbeds, in between large pavers in walkways and patios, and in and around water features.
Visual Impact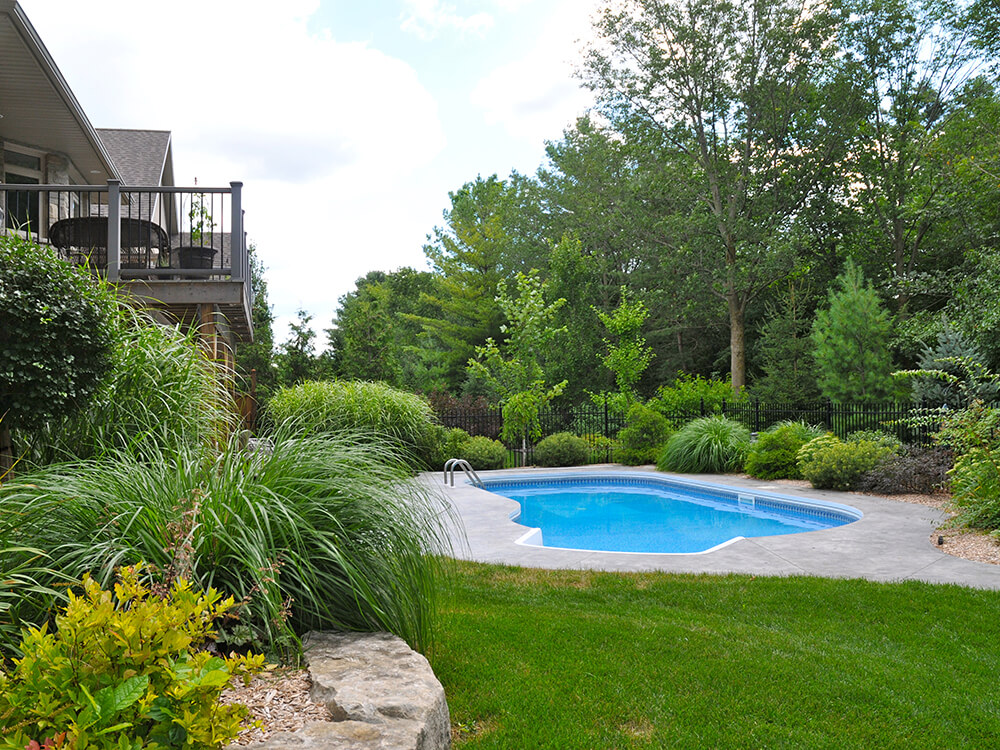 Plants, trees, and shrubs can be used to camouflage imperfections, add privacy, and enhance the existing beauty around your home's exterior and yard. For example, an exposed foundation can make a home appear old and unkempt. But, planting a balanced selection of plants and shrubs appropriate for the location's sun exposure can add depth and colour, providing a welcome distraction from your foundation's drab, grey expanse.
Exposure to winds or neighbouring properties can make backyard living less enjoyable than it should be. Planting a row of trees, shrubs, or ornamental grass can add shelter and/or privacy. Consider mixing shrubs or grasses with fence panels for increased visual interest.
Serenity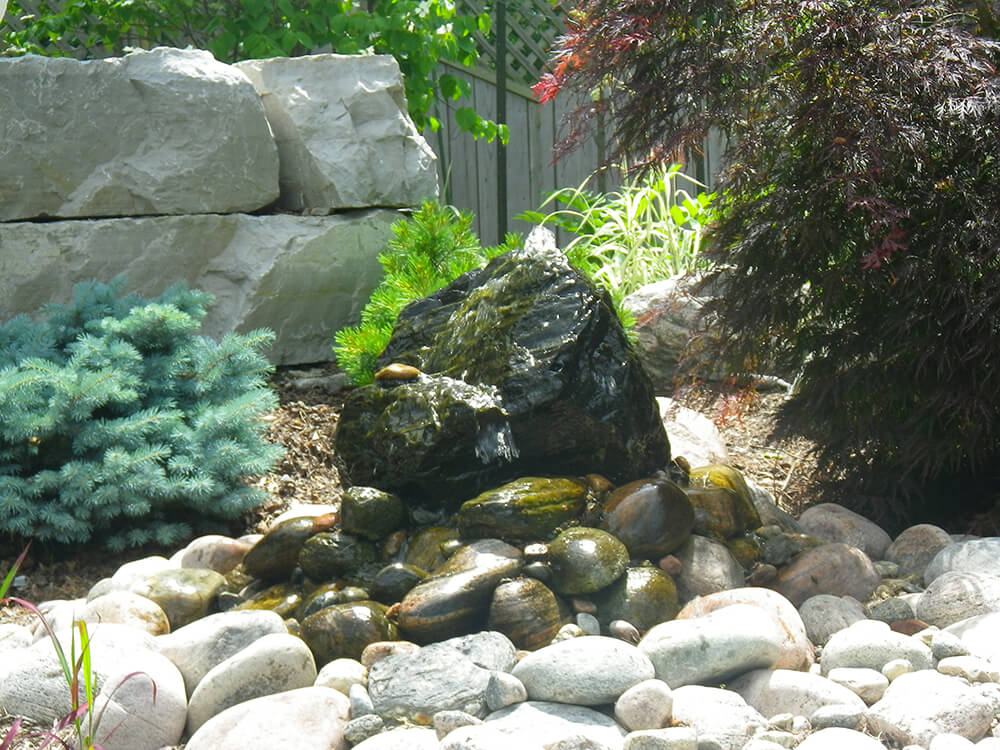 Add unique atmosphere to your outdoor living areas, walkways, and/or front entrance with lighting and water. Ponds, streams, waterfalls, fountains, and bubbling rocks add an audio-visual element that has a universally relaxing effect. And including lighting along walkways, trees, water features, pools, and patios enhances outdoor safety and enjoyment after the sun goes down.
There are a multitude of ways to improve your landscaping for added quality of life and value. Starting with a plan can help you get focused and establish a budget. If you're planning some upgrades this year, but don't want to go it alone, we're here to help. Drop us a note to let us know what your goals are and we'll help you get there.