Do you have a small backyard? Do you feel like you don't have enough room to landscape it the way you want? Don't worry, we have some strategies for you! In this blog post, we will discuss how to add plants and shrubs for privacy and visual appeal, how to add a small patio for relaxing and entertaining, and how to create balance with colour, size and shape. We will also discuss low maintenance landscaping options. So, whether you have a small city backyard or a country cottage yard, we have the perfect tips for landscaping a small backyard.
Make the Most of a Small Space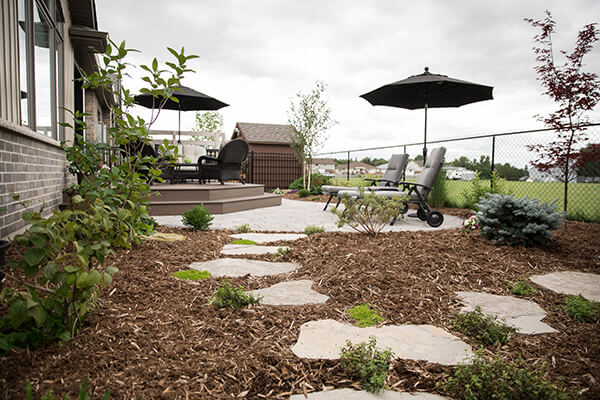 When it comes to landscape design for small backyards, the key is to maximize the space and make the most of what you have. Start by adding plants and shrubs that will provide both privacy and visual appeal. Choose plants with varying heights and colors to create a lush landscape.
Make sure to consider the size and shape of your yard when selecting plants. Tall, thin trees may be best for narrow spaces and can be balanced with the addition of compact, low-growing shrubs, ornamental grasses, and other perennials.
Make Your Small Backyard Livable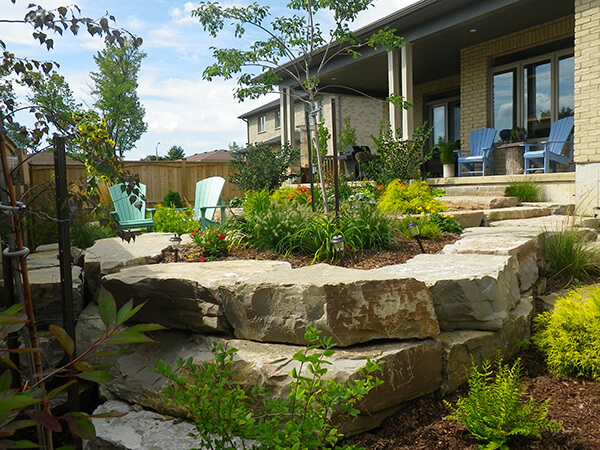 You can also create a cozy gathering space with the addition of a small patio using natural stone, brick, or interlocking pavers. There are even precast stone products that look like flagstone but have a much more uniform surface and are more cost-effective relative to their natural counterpart.)
A small patio is perfect for relaxing or entertaining, and its appearance blends nicely into surrounding landscaping, so it won't be visually overwhelming. Consider adding comfortable but space-saving furniture to maximize seating capacity.
Visual Impact and Balance
When designing your landscape, be sure to create balance with colour, size and shape. Create visual interest by grouping plants that are different sizes and colours together. Install pathways along high-traffic zones with stones in unique shapes or patterns. You can also add lighting to draw attention to certain areas of your landscape and make them stand out in the evening.
Be Master of Your Domain (Not a Slave to It)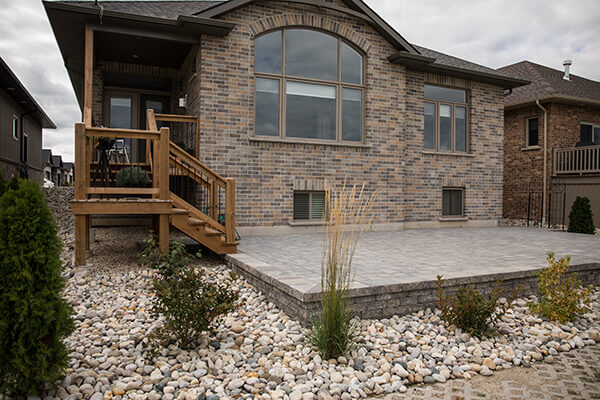 Finally, when it comes to landscaping a small backyard, don't forget to consider low-maintenance landscape options. Native plants are always a great choice as they require minimal upkeep and thrive in your local climate. Consider hardscaping materials like gravel or river rock over landscape fabrics to prevent weeds from encroaching on your garden beds.
By implementing these strategies for landscaping a small backyard, you will be able to create an inviting outdoor space that is both functional and visually appealing! With the right design elements and thoughtful planning, even the smallest of yards will provide years of enjoyment. If you'd rather leave the landscaping of your small yard to professionals, contact us to get started.