Backyard Oasis and Enhanced Curb Appeal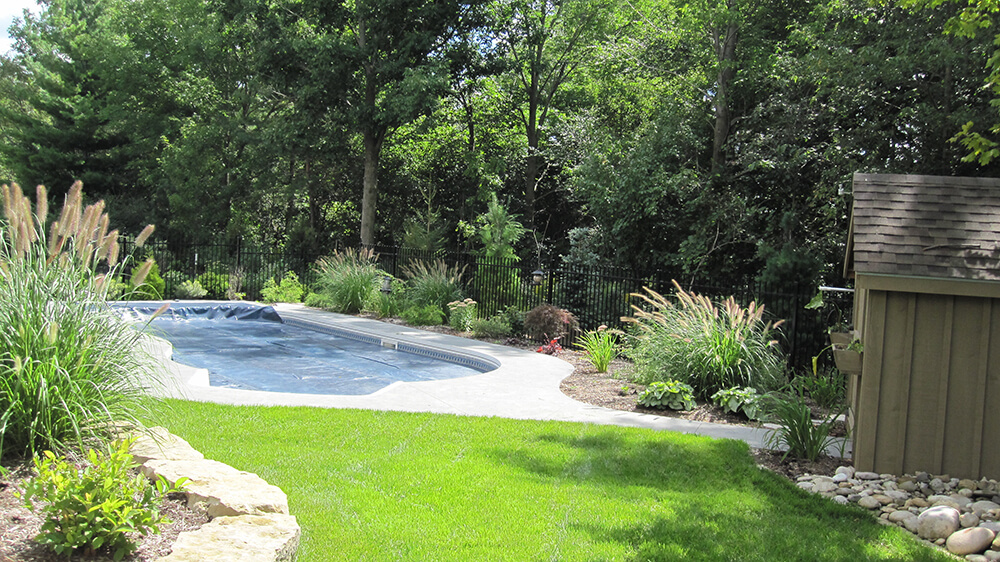 Budget Range: $10,000-$15,000
Location: Stratford, Ontario
The owners of this lovely home wanted to improve curb appeal with natural stone to contrast the concrete walk.
We added lots of colourful, low-growing perennials that add loads of visual appeal without obscuring the view from windows. A small flowerbed close to the sidewalk disguises unsightful utility boxes.
Pool gardens blend in with natural area beyond fence. Dry riverbed beside shed to carries surface water through garden without use of drain tile.
This project included the following elements:
Natural stone retainers

Low-maintenance gardens

Ornamental grassess

Low-profile shrubs

Armour stone

Raised planters

Natural privacy
Natural stone retainers

Low-maintenance gardens

Ornamental grassess
Perennials

Low-profile shrubs

Armour stone
Raised planters

Natural privacy