Adding Audio & Visual Interest with a Pondless Stream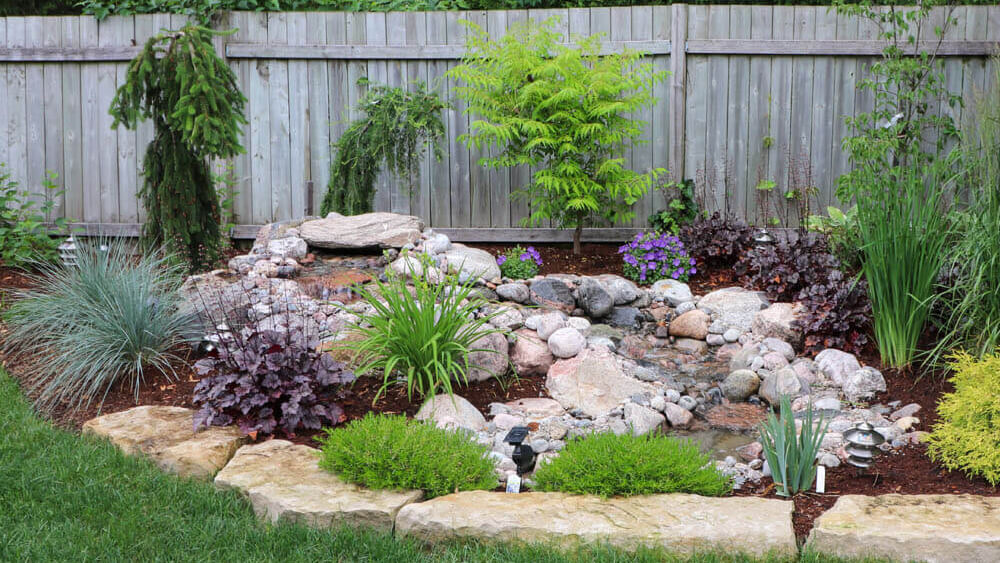 Project Year: 2016
Budget Range: $10,000-$15,000
Location: Stratford, Ontario
Our customer wanted to add a small garden near their garden shed to reduce lawn maintenance and increase visual interest along their back fence line.
We incorporated a low-maintenance water feature – a pondless stream comprised of natural stone – to add soothing sound and enhance visual interest.
The long, curved garden includes small trees (Sumac and False Cypress), low shrubs, ornamental grasses, and perennials (Coral Bells), and is partially bordered by natural armour stone to compliment the water feature.
This project included the following elements:
Pondless stream
Armour stone
Perennial Garden
Native Plants
Low Shrubs
Perennials
Small Trees
Natural Stone
Pondless stream
Armour stone
Perennial Garden
Native Plants
Low Shrubs
Perennials
Small Trees
Natural Stone