Click here for our latest COVID-19 Update
COVID-19 Update - April 22, 2020
Dear valued clients,
Yesterday the City of Stratford published a news release regarding the grounds maintenance of properties. The news release is as follows:
Tuesday, April 21 - Landscaping and lawn care
On April 3, the Province of Ontario issued a revised list of essential workplaces and services that are permitted to remain open and operate during the COVID-19 state of emergency.
Included on that list is maintenance, repair and property management services strictly necessary to manage and maintain the safety, security, sanitation and essential operation of institutional, commercial, industrial and residential properties and buildings. Landscaping and lawn care businesses that meet those provincial guidelines are allowed to operate in the City of Stratford, provided their work is related to the safety, security and sanitation of properties, and to ensure property standards are being met. That includes lawn cutting, raking, aeration, de-thatching and rolling, as well as clearing yard debris.
Landscaping services that are specifically intended to beautify a property, like flower planting, will not be permitted.
The City of Stratford encourages any business owner/operator with questions about the list of essential workplaces and services, and how they may be affected, to call the Province's Business Information Line at 1-888-444-3659.
And we urge all businesses, including landscaping and lawn care operations, to follow the guidance of Huron Perth Public Health.
In keeping with the Province's direction on essential services, the City of Stratford has begun its regular spring maintenance on municipal parks, playgrounds and sports fields to ensure those properties are safe and secure. That includes grass cutting and general maintenance. City staff will not be carrying out any non-essential maintenance or beautification work, including the planting of flowerbeds, until the emergency order is lifted.
Please keep in mind that even though they are being maintained, all of the City of Stratford's outdoor recreational facilities and amenities remain closed to the public under further notice to help slow the spread of COVID-19.
City of Stratford, Enforcement Dept
I have also spoken with the police officer who is in charge of enforcing the essential list. He has said that we are permitted to start working on maintaining lawns and gardens.
My plan is to start with two small 2-person crews on Friday, April 24th and, after reviewing all the safety regulations and measures at the end of day, to increase this to more crews the week after.  (A practice run, if you will.)
We will start with the cleanup of residential lawns and raking of flowerbeds so that we can start with residential lawn cutting next Thursday, April 30th, and lawn cutting on all properties the week of May 4th.
After the lawns have been cleaned up, we will start with the cleanup of all flowerbeds and mulching, where applicable. We will notify you a day or two before our planned visit for the cleanup. If you are not comfortable with us being on your property, please inform us of that by email.
For the sake of everyone's safety, and to comply with social distancing best practices, we ask customers not to have contact with the crew that is providing the cleanup. It is fine to acknowledge their presence through a window, but we prefer that you do not go outside to have a discussion with them or even just to welcome them.
If there is anything specific that you like us to do during the first visit, or something that is outside the scope of our intended work, please either call the office or send us an email so that we are aware of that and include it in our services during the first visit.
We will send you our COVID-19 policy and procedures in the next day so that you are aware of them. Thank you for your understanding during the past number of weeks. We are looking forward to maintaining your properties again in a safe and responsible way.
Regards and stay safe,
Johan Bossers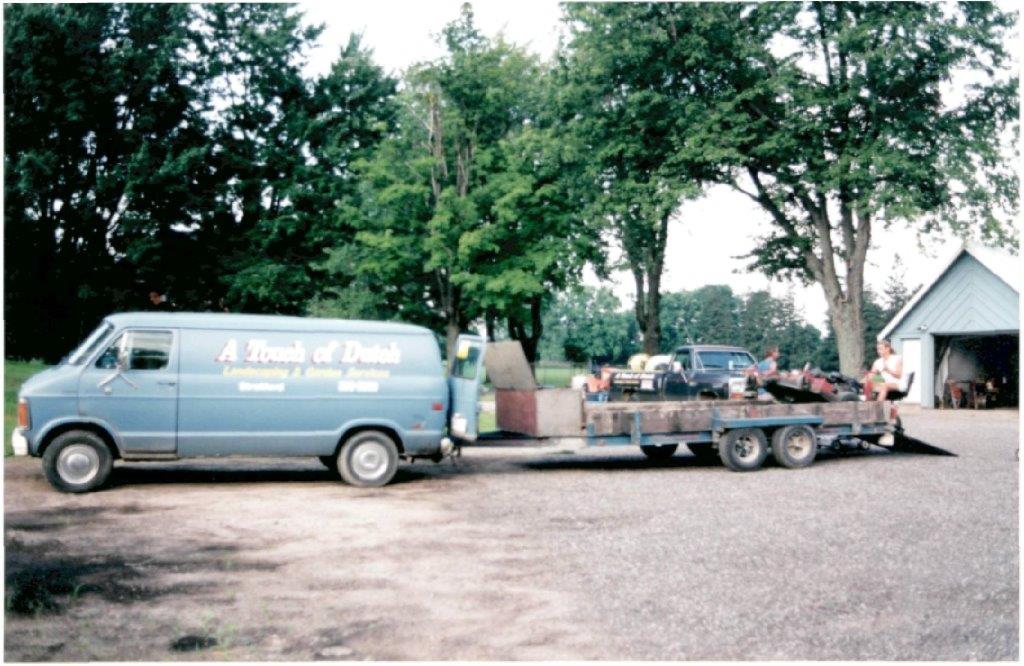 A Touch of Dutch Landscaping & Garden Services provides landscape design, installation, and maintenance services in Stratford, Ontario and surrounding area. Founder Johan Bossers grew up in Holland, where horticulture isn't just a way to make a living, but a way of life. In 1981, after receiving extensive training, Johan moved to Canada, where he met his wife, Ann.
In the spring of 1985, Johan began offering landscaping services as a solopreneur, and A Touch of Dutch was born. Since then, the business has grown substantially, with more than 15 full-time staff in the high season which allowing Johan and his team to serve a greater number of customers in a larger region.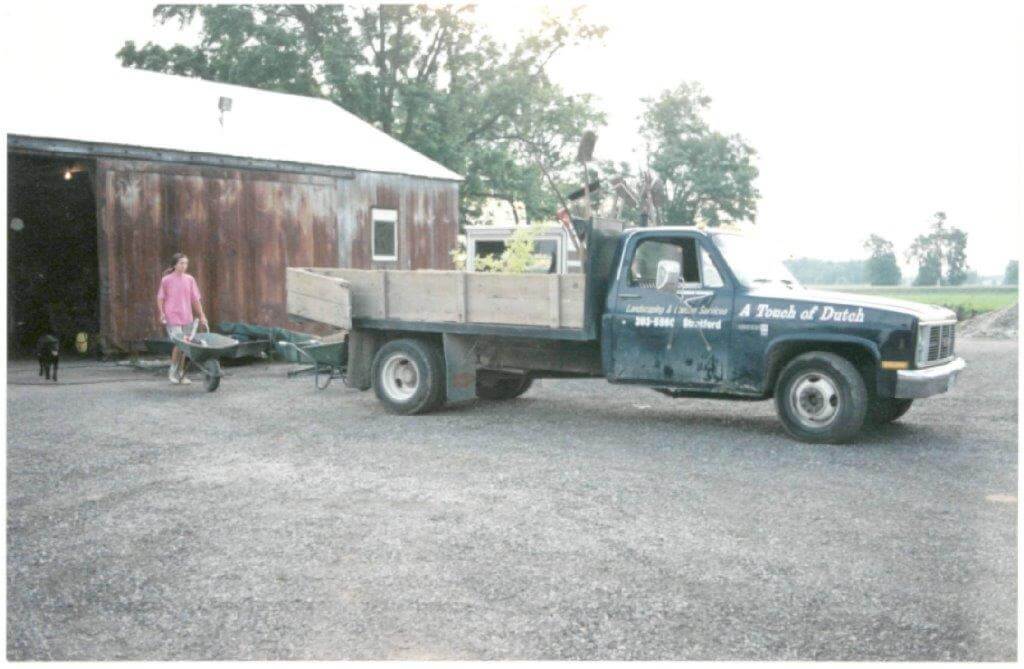 Today, A Touch of Dutch offers a multitude of complementary lawn and garden services that allow crews to provide customers with both tailor-made solutions to landscaping woes and one-of-a-kind outdoor living spaces that are both beautiful and functional.
Crew members enjoy physical but satisfying work as part of a team in the beautiful outdoors. Every season has its challenges – and they are typically weather-related, in this industry – but staff members are given the gear and equipment to overcome these challenges and ensure project results that will exceed our customers' expectations.
Current services include:
Residential and commercial lawn and garden maintenance
Commercial lawn and garden maintenance
Softscaping – our landscaping staff incorporates plants, trees, and shrubs into a garden design, and adds sod and seed where appropriate
Hardscaping – our installation team uses natural stone and precast products to create sidewalks, pathways, retaining walls, and water features
Landscape design – our professional design team creates a concept that reimagines your outdoor space, making it more usable and more enjoyable
Contact A Touch of Dutch Landscaping to discuss your landscaping design, installation, and maintenance needs.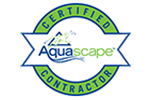 A Touch of Dutch Landscaping is a proud installer of Aquascape products. See our Pond & Water page for more information.
We are proud members of The Stratford & District Chamber of Commerce. In 2019 we were awarded the Chamber's Business Excellence Award for Service.

A Touch of Dutch Landscaping is a member of Landscape Ontario of Landscape Ontario, which is a trade association of companies engaged in the lawn and garden industry whose members are dedicated to providing professional goods and services.

We are members of the CNLA (Canadian Nursery Landscape Associaton). The CNLA is a national
not-for-profit federation of nine provincial landscape and horticulture associations representing over 3,800 members in the landscape, retail garden centre, and nursery sectors.

We are certified installers for Porous Pave. They use a revolutionary new paving product that is heavy duty, flexible and highly porous. It is made from recycled tires, aggregate and a special single component urethane that remains flexible.

A Touch of Dutch Landscaping & Garden Design is a member of the Stratford & District Chamber of Commerce.

Our company is registered with WSIB (Workplace Safety and Insurance Board) so you will not be held personally liable if any injury occurs to our employees while we are on your property.