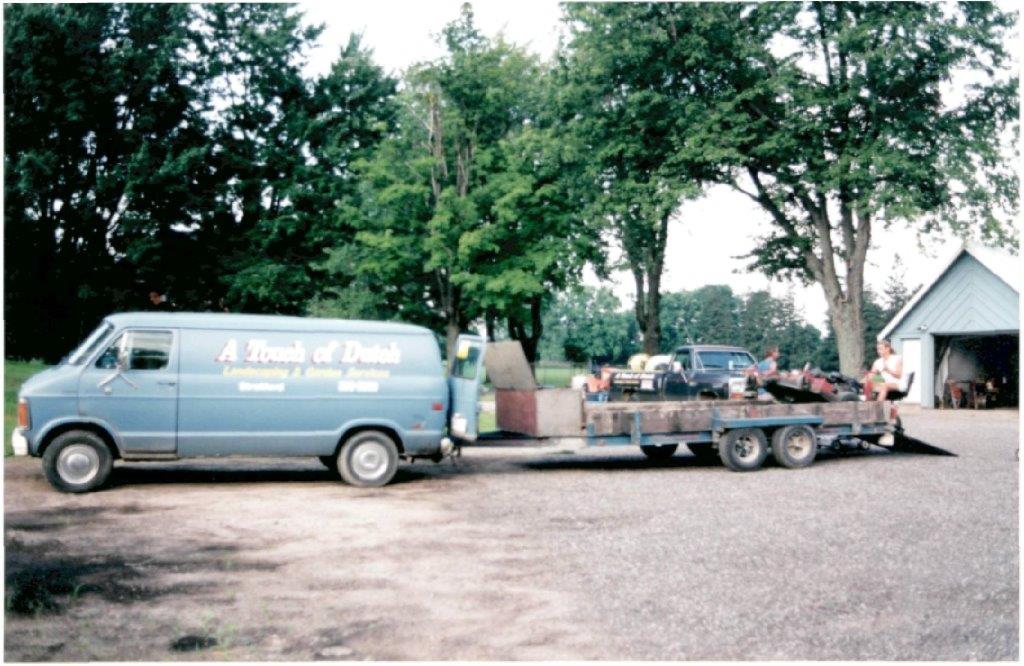 A Touch of Dutch Landscaping & Garden Services provides landscape design, installation, and maintenance services in Stratford, Ontario and surrounding area. Founder Johan Bossers grew up in Holland, where horticulture isn't just a way to make a living, but a way of life. In 1981, after receiving extensive training, Johan moved to Canada, where he met his wife, Ann.
In the spring of 1985, Johan began offering landscaping services as a solopreneur, and A Touch of Dutch was born. Since then, the business has grown substantially, with more than 15 full-time staff in the high season which allowing Johan and his team to serve a greater number of customers in a larger region.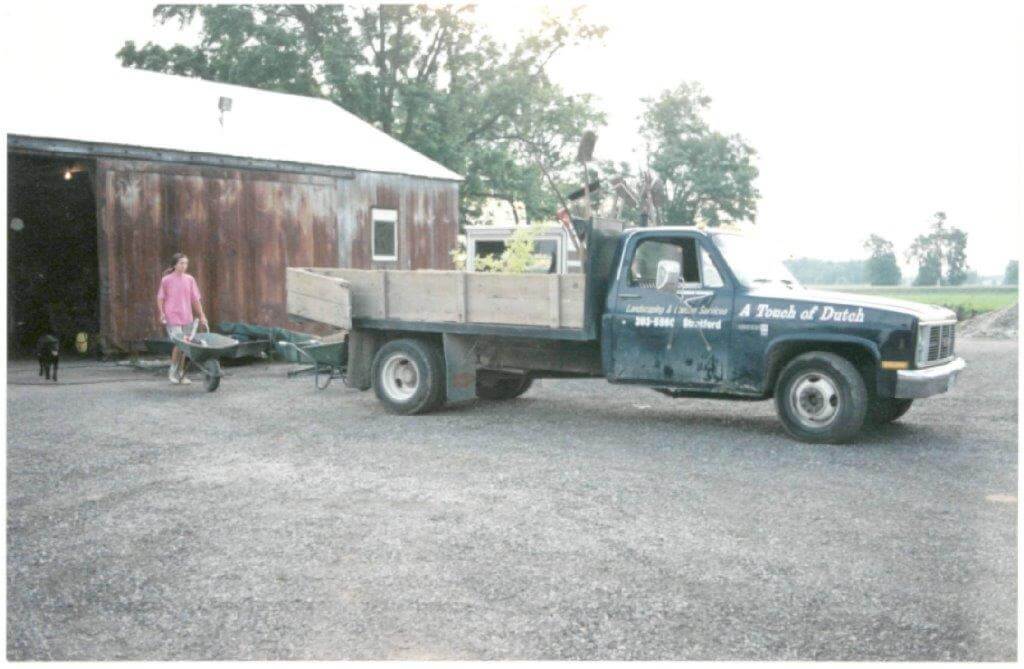 Today, A Touch of Dutch offers a multitude of complementary lawn and garden services that allow crews to provide customers with both tailor-made solutions to landscaping woes and one-of-a-kind outdoor living spaces that are both beautiful and functional.
Crew members enjoy physical but satisfying work as part of a team in the beautiful outdoors. Every season has its challenges – and they are typically weather-related, in this industry – but staff members are given the gear and equipment to overcome these challenges and ensure project results that will exceed our customers' expectations.
Current services include:
Residential and commercial lawn and garden maintenance
Commercial lawn and garden maintenance
Softscaping – our landscaping staff incorporates plants, trees, and shrubs into a garden design, and adds sod and seed where appropriate
Hardscaping – our installation team uses natural stone and precast products to create sidewalks, pathways, retaining walls, and water features
Landscape design – our professional design team creates a concept that reimagines your outdoor space, making it more usable and more enjoyable
Contact A Touch of Dutch Landscaping to discuss your landscaping design, installation, and maintenance needs.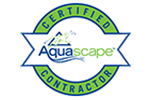 A Touch of Dutch Landscaping is a proud installer of Aquascape products. See our Pond & Water page for more information.
We are proud members of The Stratford & District Chamber of Commerce. In 2019 we were awarded the Chamber's Business Excellence Award for Service.

A Touch of Dutch Landscaping is a member of Landscape Ontario of Landscape Ontario, which is a trade association of companies engaged in the lawn and garden industry whose members are dedicated to providing professional goods and services.

We are members of the CNLA (Canadian Nursery Landscape Associaton). The CNLA is a national
not-for-profit federation of nine provincial landscape and horticulture associations representing over 3,800 members in the landscape, retail garden centre, and nursery sectors.

We are certified installers for Porous Pave. They use a revolutionary new paving product that is heavy duty, flexible and highly porous. It is made from recycled tires, aggregate and a special single component urethane that remains flexible.

A Touch of Dutch Landscaping & Garden Design is a member of the Stratford & District Chamber of Commerce.

Our company is registered with WSIB (Workplace Safety and Insurance Board) so you will not be held personally liable if any injury occurs to our employees while we are on your property.